Built for Government. Designed for Citizens.
TOLLING, PARKING, & PAYMENTS
MIRA (Manual Image Review Application)
Despite the improvements in automation for toll transaction image capture and review, manual image review remains an important part of the revenue assurance program for every tolling agency. Each agency has its own unique mix of in-state and out-of-state traffic along with an ever-growing list of specialty license plates. Add to this the increase of All-Electronic-Tolling (AET) along with new bill-by-plate features and the manual image review process continues to grow in importance for all toll operators.
MIRA combines new technology with a highly flexible design to optimize work flow for the many uncertainties that surround the manual image review process. Unexpected fluctuations in volume, personnel turnover, training requirements, processing accuracy, consistent performance monitoring, and end to end auditability are just some of the major factors that were part of the design for MIRA. An investment in MIRA provides toll operators with a technology platform designed for "continuous improvement." With MIRA, tolling agencies can fine-tune their processes to ensure the highest quality and consistency from their manual image review program. An investment in MIRA is an investment in the ongoing improvement of your business.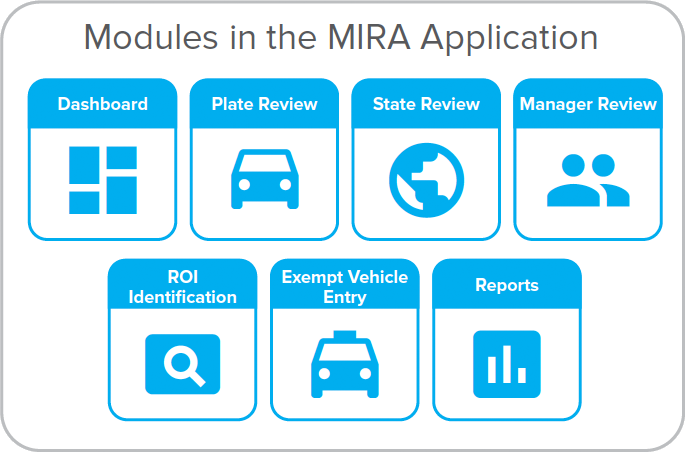 Features Overview
Provides full visibility of transactions, including oldest pending transactions, total reviews and transactions performed per day, and average review times per transaction, in both report and dashboard graph format
Provides full visibility of reviewer activity, including reviews per minute, reviews per hour, daily totals, error rates, and escalation rates
Provides reviewers a personalized dashboard to view their performance over time.
Includes escalation function to management for final transaction disposition
Audits transactions to ensure accuracy and includes the ability to create and assign audits to other users
Flags transactions for training purposes
Automatically processes transactions based on trusted and exempt vehicle lists and routes for manual processing based on a sensitive list to reduce customer complaint issues
Allows feature customization, including license plate special characters, prefix and suffix values, and plate types
Loads images in less than a second with a high-performance system design
KARS (Kyra's Automated Recognition System)
KARS, is Kyra's Automated Recognition System, known in the industry as an ALPR (automatic license plate reader). Kyra Solutions has emerged as one of the leading information technology service providers in the transportation space and our mission of making complicated technology issues simple is shown in our automated license plate reader. KARS achieves a higher automation rate with a greater accuracy level.  Our state-of-the-art ALPR provides significant cost savings over existing technology.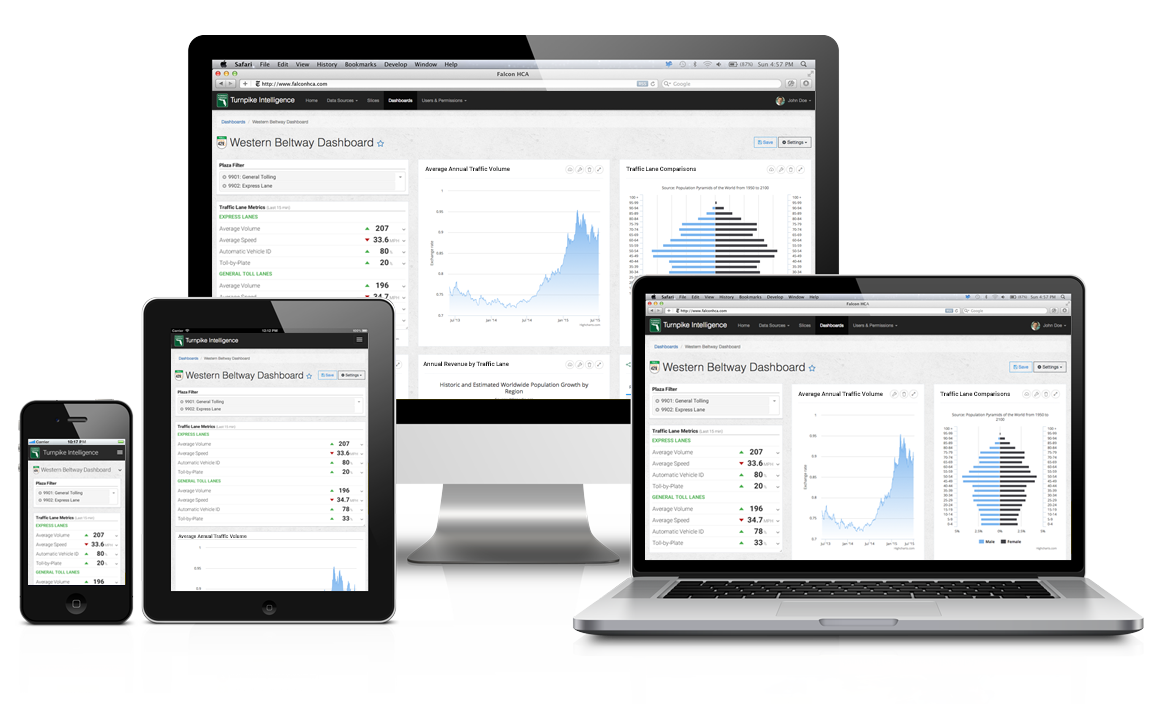 Features Overview
Increases processing throughput by automating an important part of the tolling process
Ability to read license plates in any weather condition
Ability to read any plate type
No additional hardware required
Software integrates with any camera
Accurate readings allow for cost savings of human labor.
Uses artificial intelligence to isolate and accurately read license plates
With KARS, tolling agencies can fine-tune their processes to ensure the highest quality and consistency from their automated image review program.
Discover the value of Kyra's solutions.