Built for Government. Designed for Citizens.
TRANSPORTATION INTELLIGENCE
A Suite of Data-driven Solutions Powered by Machine Learning and AI
Our solutions are the first in the nation powered by artificial intelligence and machine learning that are designed for both traffic management and law enforcement. Our software is created by seasoned industry experts and comprehensive enough to make every decision a data-informed decision. Each solution, developed with Silicon Valley technology, is highly configurable, flexible, and scalable out-of-the-box.
Improved Safety, Mobility, and Operational Efficiency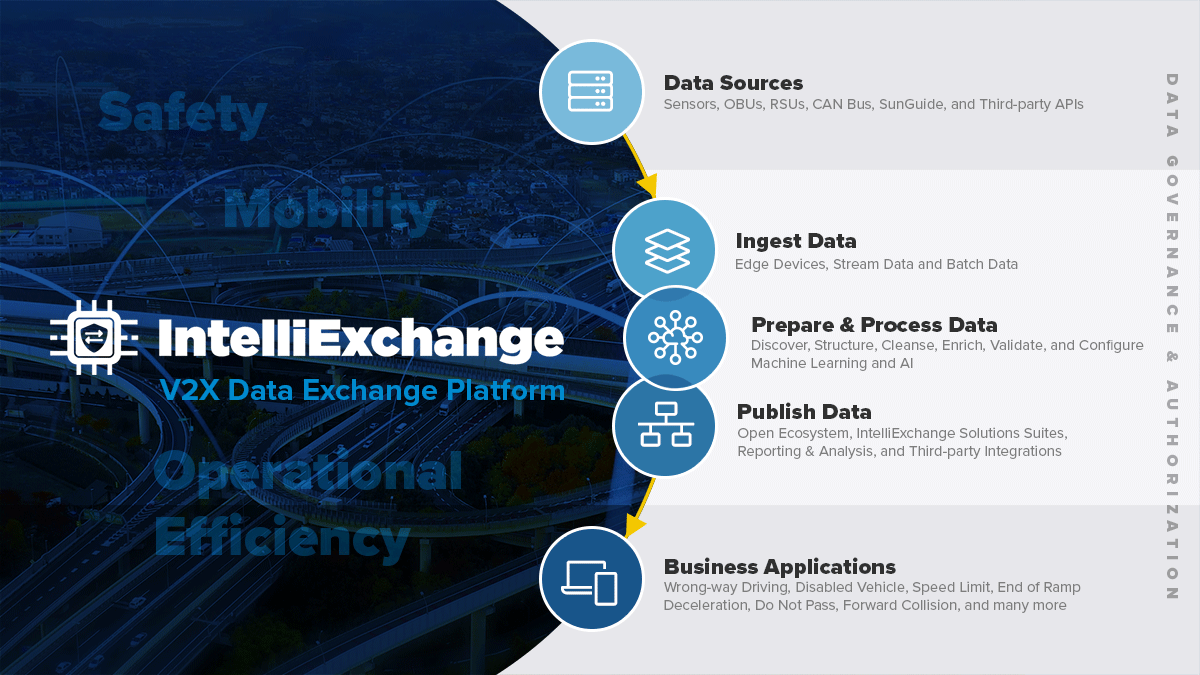 Our transportation solutions are created by some of the top data scientists, engineers, proven law enforcement personnel, and traffic specialists from around the country. We unlock your data from disparate silos and leverage your legacy systems without disrupting or replacing them, while you maintain full control of your data. Future-proof your investment by effortlessly integrating additional data from any new hardware, devices, or sources.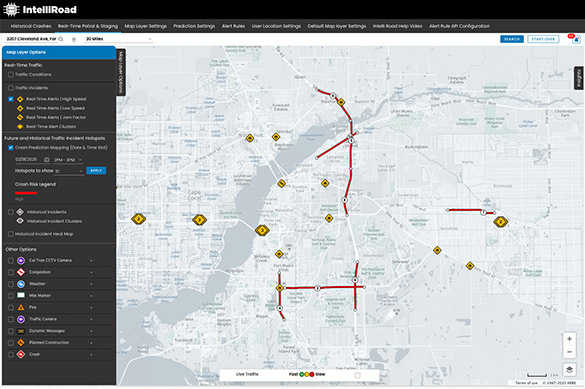 Predictive Mapping with IntelliRoad
IntelliRoad is the industry's one-of-a-kind solution that provides comprehensive roadway intelligence by combining traffic hot spots, live traffic information, and congestion detection with visualization and predictive analytics.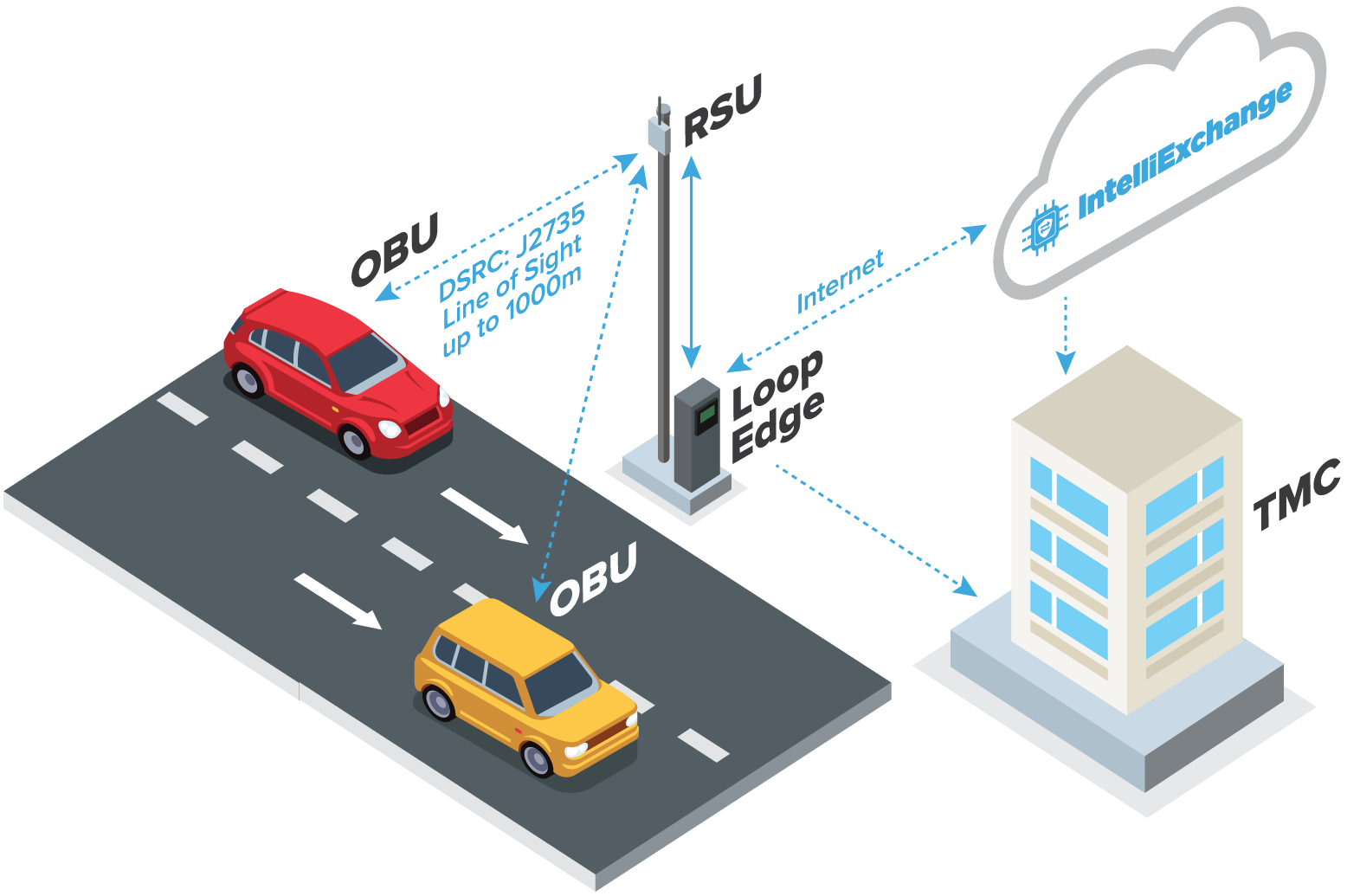 Data Exchange Overview
Our data exchange ingests data, processes that data, and exposes it for consumption by third-party system. It enables monitoring and governance of the massive amount of data generated by connected vehicles, and it empowers next-generation use cases like in-vehicle crash alerts for secondary crash prevention.
Discover the value of Kyra's solutions.