Built for Government. Designed for Citizens.
BIG DATA, INSIGHTS, & ANALYTICS
STAR (Strategic Targeted Associative Reporting)
STAR is a cohesive, one-of-a-kind big data solution for transportation and tolling agencies. STAR's leading-edge technology provides simplified connectivity to all types of software, data sources, and devices, enabling highly efficient data discovery, visualization, and analytics from virtually any source. Designed for incremental adoption, STAR offers clients unprecedented control over scope, pace, cost, and risk during implementation. In an industry with geographically dispersed assets and a demand for mobility services, STAR is the clear answer for monitoring equipment and improving operations to meet customer expectations while providing a technology platform that ensures the highest level of agency performance.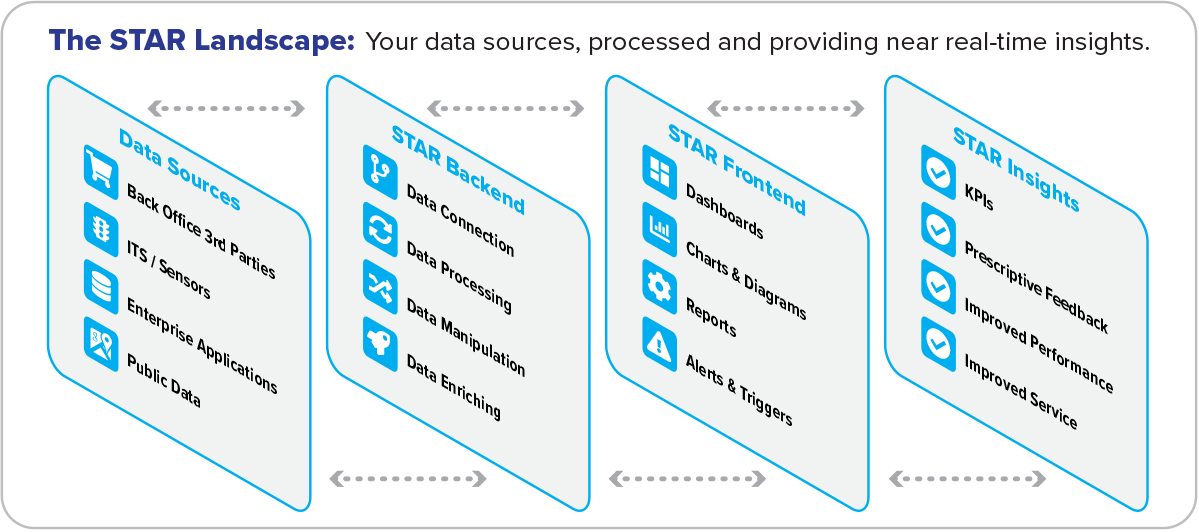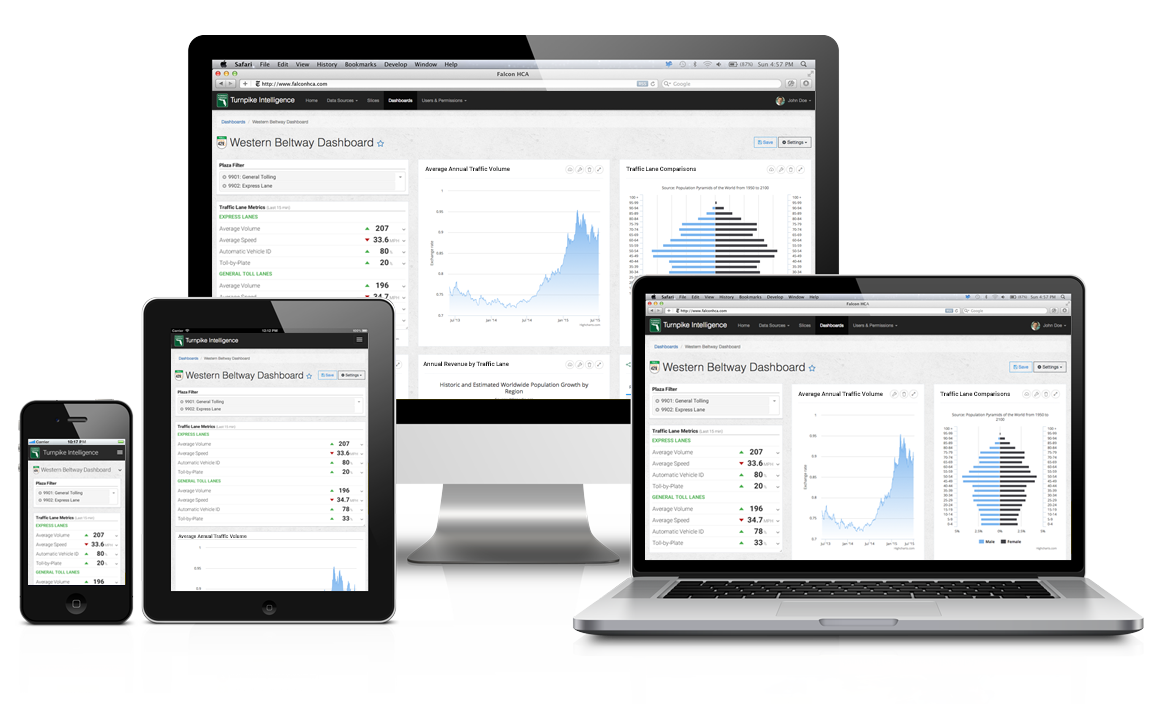 Features Overview
Leverages existing data to easily extract value
Uses the data you already own
Integrates with existing systems and workflows in a non-invasive, non-disruptive, and non-intrusive manner
Extracts data from any source (sensors, enterprise databases, and hand-held devices) without need to format raw data; STAR is data agnostic
Provides near real-time dashboards that include both simple and complex data processing
Sends notifications to enable quick actions in order to resolve issues and improve performance
Follows your business path and instruction; you can start with one data source and expand as you see fit
Discover the value of Kyra's solutions.